Yesterday I found an App called "nDrive" – it's a satnav and costs just £5 (might be on a special offer for that price, as I see lots of reviews saying it is £10). I've been after a satnav for a long while but didn't want to pay £60 to Tom Tom for something that I'll not regularly use.
I already have a charging lead, so the next thing to buy is some sort of suction devide to go on the car windscreen – I popped into Halfords yesterday (a chain of car shops in the UK) to have a look and the cheapest they had is £15, but it's ugly so I'll try to find something a bit better on eBay.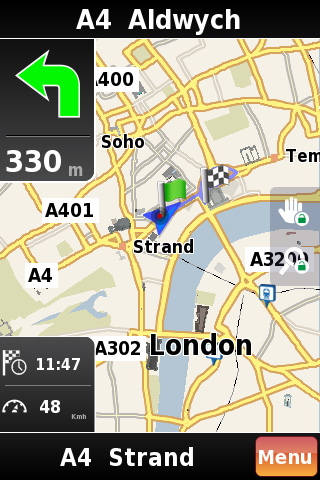 Anyway, satnav for a fiver – and it's really very good. I used it to get from Gloucester to Devon yesterday, and it performed flawlessly. Give it a go if you have an iphone – gotta be worth a fiver.